Admissions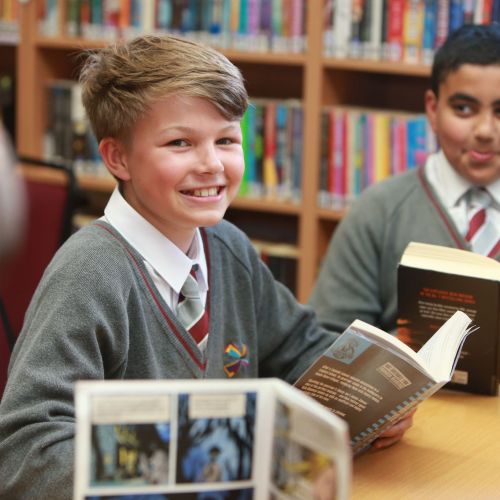 Admissions - September 2020 
We're looking forward to welcoming a new cohort of students in September 2020. If you would like access to a Pupil Registration Form for the academic year 2020-2021 please email admissions@blatchingtonmill.org.uk and we will arrange access. 
Here are some extra bits of information that were included in our second mail shot and give a bit more insight into life at Blatch.
The "What's Bugging You About Secondary School?" booklet is for students. This includes questions Year 6 students have asked about BMS (thank you to those of you who gave us your questions). These have been answered by Year 7 students. If students have any other questions, please feel free to ask us. The rest of the attachments are for parents and carers.
Admissions Timeline (Click to Enlarge)
Admissions to Blatchington Mill School
The arrangements for the admission of children to this school at age 11+ are made by the Council. A detailed description of the arrangements is contained in the guidance 'Secondary School Admissions in Brighton & Hove 2019/2020 which can be found at www.brighton-hove.gov.uk/schooladmissions. A hard copy can be obtained from:
School Admissions Team,
King's House,
Grand Avenue,
HOVE BN3 2LS.
Tel: 01273 293653
However, parents/carers may find it helpful to know that, if there are insufficient places available to meet demand, places will be allocated to children in accordance with the following list of priorities:
Children in the care of the local authority (looked after children), or previously looked after children;
Children with strong medical or other exceptional reasons for attending the school;
Children who currently have an elder brother or sister at the school, providing the family home is within the catchment area for the school;
Children living within the catchment area for the school;
Other children.
If it should be necessary to decide between children within any of these priority groups, the local authority will use an electronic random allocation system to decide which of the children within that priority should be offered the available places. This system will be independently monitored.