Trips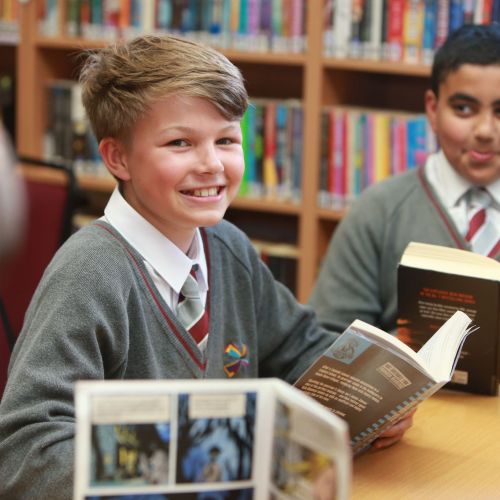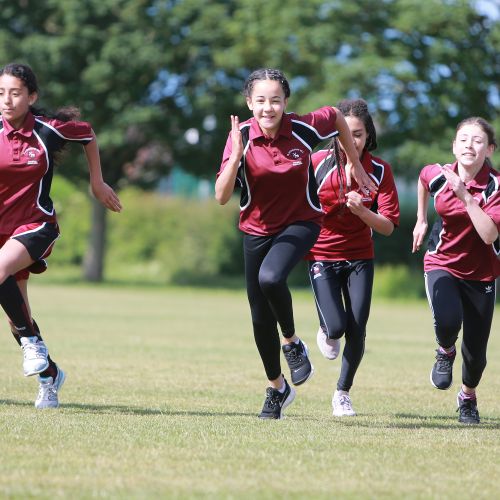 We are very lucky at Blatchington Mill to have a group of staff who are prepared to give above and beyond the classroom requirements. Taking students out on trips takes a lot of organising and can be an exhausting as well as rewarding experience.
Staff do not get paid any extra for taking students on trips and often give up their own time to do so, often in the holidays, so we are very grateful for their support to enable us to offer such a wide variety of school trips & visits.
We believe that many students learn and develop even further as a result of trips and our extra-curricular programme and it is because of this ethos (and the staff) that we are able to offer so many exciting and varied experiences for our students.
Thanks go to the staff for being prepared to go the extra mile – and to the students for making each of our trips so enjoyable for everyone involved.
School trip payments can be made via the SIMS Pay website.
As well as many local visits, we have strong links with foreign cities, recently we have offered regular trips to Europe to enhance our students' studies in all subject areas, including Modern Languages, Food Technology, Geography and History.
Many day trips are also offered throughout the school year. These may cover areas such as, but not limited to, those listed below;
Theatre trips - curriculum based productions (i.e. A Monster Calls) and some just for fun (i.e. Six the Musical)
Sporting ventures - festivals and leadership opportunities; cricket fixtures at Sussex County Cricket Club, fixtures against other school teams, festivals at other schools and venues, leading and helping at local Primary School Sports Days
Geography Field Trips - KS3 & GCSE to Hove Park, Brighton and further afield
Galactic Challenge - an engineering based competition where students become part of an aerospace 'company' and compete against other teams (as well as the clock!) to design a space settlement in just a few hours
Poetry Live - For GCSE Students; a local trip where Poets will respond to student questions and discuss how poems connect to and influence other poems. There is also an examiner session where highly experienced Chief Examiners deal with two skills vital for success in the GCSE English Literature examinations.
City Careers Fair - to ensure our students are equipped and prepared for life beyond Blatchington Mill School
Tate Modern - Art Department trip; an opportunity for GCSE students to experience one of the world's largest collections of Modern and Contemporary Art.
Stomp - run by our music department; this trip (in Brighton) offered students the opportunity to be inspired by these drumming experts
BBC Good Food Show - for our GCSE Food students; a trip to the NEC in Birmingham to visit this food festival and be inspired for their GCSE Practical Exam
Fishbourne Palace - for our GCSE Latin students; a trip to this world renowned Roman Palace to fully explore what life was like in a Roman Villa
Information regarding annually run residential and overseas trips, including approximate costs, are available below. Please be aware that these trips are run entirely on the goodwill of staff and while we recognise their importance as part of the curriculum, there is no guarantee that they will be available every year.
| | | | |
| --- | --- | --- | --- |
| Destination | Year Groups invited | Focus | Approximate Cost |
| St Omer, France | Year 8 students studying French | French and History | Approx £500 |
| Cantabria, Spain | Year 9 students studying Spanish | Spanish, Art, Food | Approx £650 |
| Ski Trip Various, Europe | Years 8 - 10 at time of trip | Skiing | Approx £1100 |
| Football Trips Manchester or similar  | Year 8 - 10 | Football | Approx £200 |
| | Year 9 & 10 (Bronze & Silver respectively) | Outdoor education & expedition | Approx £125 for expedition & DofE fee |
Our full trips policy is available on our Policies page.
Financial Assistance
We reduce the costs of all trips for Pupil Premium students.
There are three sources of possible financial assistance for school trips.
The Hedgcock Bequest is a very small annual grant made available to the Local Authority for distribution to schools in respect of applications from Headteachers for support of Students in difficult financial circumstances, to enable them to participate in educational activities from which they would otherwise be excluded. Families should look ahead and plan for any trips their child/children may wish to attend, they must then contact the BMS Educational Visits Coordinator to put forward their case in order for the school to apply on their behalf. The school can only apply once a year, this is usually between October and December and is subject to availability every year. In years where no family puts their child forward, the school may well choose to apply for a student deemed to have some disadvantage.
Brighton & Hove City Council administers various other Educational Trust Funds, which can provide some financial assistance towards the cost of study trips. The Communities Fund It is worth families also accessing these. As a school we will ensure this information is available on the school website trips page.
On occasions, though rare, we offer some help with trips from within the school. Matters of this nature must be passed through the BMS Educational Visits Coordinator who will forward your request to members of the Senior Leadership Team.