External Support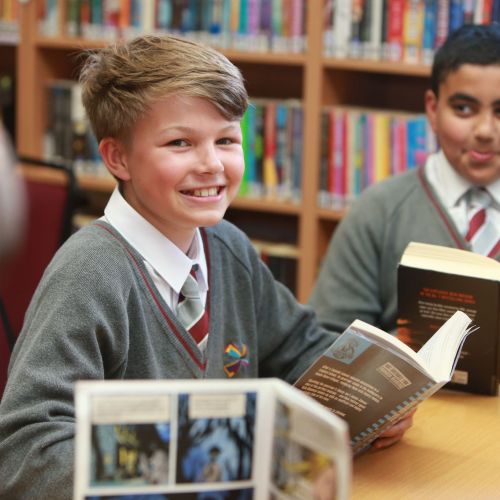 We are aware that there are times when help is needed outside of Blatch's skill set. We spend a lot of time – both in PSE and in Form Time talking with students and supporting them on some of these matters, but it is important to have other, often specific, resources available. With this in mind we asked Brighton and Hove local services to help us put together this extremely comprehensive list of services.
The information is organised into three sections:
1. GENERAL SERVICES
Where to go for ....
Website: www.wheretogofor.co.uk
Online map of Brighton & Hove with information on support services for young people. This website contains details of projects and services in Brighton and Hove which are useful for young people. You will find directions via the map, contact details, links to websites, Facebook and Twitter pages so you can find out more information and get in touch with the people who can help.
Brighton and Hove Youth Service
The Youth Service aims to support young people (aged 13 to 19, or up to 25 with special educational needs) to achieve their best life chances and outcomes.
The Youth Service works to address the needs of vulnerable young people at the earliest possible stage; building a clear picture of the young person's needs and creating and providing programmes of support, information and guidance for individuals and groups in ways and settings that they are most likely to access.
Local Information across East Sussex and Brighton & Hove provided by the Library Service ESCIS website (https://www.escis.org.uk/) provides details of local youth centres, clubs and organisations across Brighton and Hove.
The Young Peoples Centre
Website: youngpeoplescentre.org.uk
The Young People's Centre is for young people aged 13 to 25 who need some support and stability in their lives. The YPC is a safe, social space with a café offering affordable food, activities and games, and free access to computers and the internet.
2. QUICK GUIDE to services FOR young people.
Allsorts Youth Project
Support for lesbian, gay, bisexual, transgender and unsure young people in Brighton & Hove
Website: www.allsortsyouth.org.uk
Tel: 01273 721211
Bullying
If you are being bullied speak to a member of school staff that you trust. For confidential advice or support about bullying or any issue call ChildLine on:
Tel: 0800 1111.
For further information on anti-bullying in Brighton and Hove Schools please see the Councils "Safe from Bullying" [pdf] Leaflet.
Careers information and advice
National Careers Service website: https://nationalcareersservice.direct.gov.uk
Chlamydia Screening Programme
Website: www.nhs.uk/conditions/Chlamydia/Pages/Introduction.aspx
Tel: 01273 690985.
SHAC Central - Morley Street
Free & Confidential contraception and sexual health service, including for young people under 20. Drop-in Monday-Friday, 10am-5pm, or call 01273 242 091 for appointments.
Website: http://brightonsexualhealth.com/service/
RU- OK?
Young persons substance misuse service.
Tel: 01273 293966
Website: brighton-hove.gov.uk/ru-ok
YMCA
Focus on wellbeing and overall healthy lifestyles.
Website: https://www.ymcabrighton.co.uk/what-we-do/health-and-wellbeing/
Tel: 01273 220900
Young People's Centre (YPC)
The Young People's Centre is a safe space for young people to come and relax, chat to people and access affordable food, activities, counselling, life coaching, information, and support for overall health and wellbeing.
Information about drop in times: http://youngpeoplescentre.org.uk/sessions-cafe/
Tel: 01273 887886
3. SERVICES DIRECTORY
Activities
See the map on wheretogo www.wheretogofor.co.uk/map/all/
Active For Life
Website: www.brighton-hove.gov.uk/content/leisure-and-libraries/sports-and-activity/active-life-project-activities
The Active for Life Website hosts a database of organisations in the Brighton and Hove area providing various sports and other physical activities for people in Brighton & Hove who want to get more active for fun, fitness or health. The site includes a directory of activity and sports groups, tips on getting started and keeping going.
Brighton Dome
For young people 14 – 19 with a passion for acting. Working with professional actors and performing in professional venues. £100 per term.
Website: brightondome.org/join_in/creative_learning/young_people
Advice and Guidance
Where To Go website for general advice and guidance.
Website: www.wheretogofor.co.uk/map/all/advice-guidance
Familes Matter website for advice on Radicalisation.
Website: www.families-matter.org
NHS ChatHealth
Sussex Community NHS Trust have a new way for young people to get advice and support about health related issues. You can message for advice on all kinds of health issues, like sexual health, emotional health and wellbeing, bullying, healthy eating and any general health concerns. ChatHealth is an award-winning school nurse messaging service for young people aged 11-19 years and will be available Monday to Friday from 9am to 4pm (automatic bounce-backs respond to incoming messages out of hours).
Text your school nurse on 07480635423
Watch Sussex Community NHS' video about the service here: https://www.youtube.com/watch?v=2EP_uGX3bQk
YMCA DownsLink Group Family Mediation
The biggest cause of homelessness for vulnerable, young people aged 14-17 is the breakdown of a key relationship at home. In the majority of cases everyday family disagreements lead to continued arguments which escalate and end in an impasse from which neither side is able, or willing, to see a return. The YMCA are able to give families support as well as provide a mediation service. They can arrange for this support to be over the telephone, by some home visiting, meeting at school with a young person or meeting in their offices in central Brighton.
Referrals can be received from any source including self-referrals from young people or their families or carers via telephone or referral form. Please feel free to call the mainline number 01273 624432 and ask to speak to Helen Tonks or Mary Carmichael. Alternatively you can contact the family support mediators by their e mail: helen.tonks@ymcadlg.org or mary.carmichael@ymcadlg.org
Black and Minority Ethnic (BME) Young People
BMEYPP - Young people's project for black and minority ethnic young people.
Website: www.bmeypp.org.uk
Tel: 07918621423
Where To Go
Website: http://wheretogofor.co.uk/everything/services/black-minority-ethnic/
Black and Minority Ethnic Community Partnership - BMECP Centre
Website: bmecp.org.uk
Carers
Young Carers
Website: www.thecarerscentre.org/our-services/young-carers
Tel. 01273 746222.
Young Carer Info
The following links contain information about experiences, advice, your rights and getting support.
http://youngcarer.info/videos/
http://youngcarer.info/read-the-book/
Disabilities
Possability People
Website: https://www.possabilitypeople.org.uk/
Possability People is a user-led organisation that promotes independent living for all. It works towards equality by inspiring disabled people to identify barriers and define solutions.
Amaze
Website: www.amazebrighton.org.uk
Amaze is a voluntary organisation in the city which receives significant funding from the city council to ensure that families are well informed and supported in accessing local services. The city council is committed to the participation of local families in helping shape its services. Amaze also hosts the Compass database of children with disabilities and the Compass Card scheme which gives discounts to all sorts of leisure activities.
Brighton And Hove Council
Website: https://www.brighton-hove.gov.uk/special-educational-needs-and-disabilities
Drug and alcohol
Ru-ok? - Young person's substance misuse service for Brighton & Hove.
When a young person is having problems relating to drugs, alcohol or legal highs, ru-ok? can support parents, carers and other family members to engage with them and help them to seek treatment. We can provide confidential support over the telephone or in person;
Tel: 01273 293966
Email: ru-ok@brighton-hove.gov.uk
Website: www.ruokservice.co.uk
Think Drink Drugs – Source of information on drugs and alcohol including where to go for help.
Website: www.thinkdrinkdrugs.com
Young Oasis
Website: www.oasisproject.org.uk/young-oasis
Young Oasis supports children and young people aged 5-18 years, who have a family member who is using, or has used drugs or alcohol problematically.
Email: jo.parker@brightonoasisproject.co.uk
E-Safety
Blatchington Mill School has a Child Protection team to support and look after the interests of all Blatch students and the Designated E-Safety Lead/Officer is Mr A Timmins and he can be contacted via email at atimmins@blatchingtonmill.org.uk. A list of websites and links to support parents and carers in this area is given below:
CEOP Command
Website: www.ceop.police.uk.
Formerly the Child Exploitation and Online Protection Centre, CEOP works with child protection partners across the UK and overseas to identify the main threats to children and coordinates activity against these threats to bring offenders to account. We protect children from harm online and offline, directly through NCA led operations and in partnership with local and international agencies.
CEOP Reporting an incident
Link: www.ceop.police.uk/Ceop-Report
Most social media (Twitter, Facebook) and young people websites will have the Click CEOP icon above, anyone can click on this button and it will allow you to send into CEOP a report if someone acted inappropriately towards you online, or to a child or young person you know? It may be sexual chat, being asked to do something that makes you feel uncomfortable or someone being insistent on meeting up.
Thinkuknow
Website: www.thinkuknow.co.uk/parents
A parents area of the CEOP education and advice website that provides detailed information about keeping young people safe online. The website has 3 main areas, firstly how to report an incident, if you are worried or concerned by your child's online behaviours and finally advice and guidance on a wide range of topics to help keep your son/daughter safe online.
Childnet
Website: www.childnet.com/parents-and-carers
A website that supports keeping young people safe whilst being online, it has lots of useful resources to support parents and carers. They also run the Digital Leaders programme enabling young people 11-18 years to champion digital citizenship and digital creativity within their schools and to educate their peers, parents and teachers about staying safe online. At Blatchington Mill we have a team of 12 Digital Leaders who will be delivering E-Safety advice and sessions to other young people and teaching staff.
UK Safer Internet Centre
Website: www.saferinternet.org.uk
This website has a wide range of excellent resources and advice on staying safe online. Practical tips on how best to talk to young people about their uses of technology and what they do online. Includes video guides and tutorials on how to set parental controls on devices and making the internet safer.
For more specific information relating to Cyber bullying, Sexting, online grooming and Extremism and radicalisation please visit the Parents pages on the schools Firefly site. (Parental Login details required).
LGBT
Allsorts is a project based in Brighton to support and empower young people under 26 who are lesbian, gay, bisexual, trans* or unsure (LGBTU) of their sexual orientation and/or gender identity.
Tel: 01273 721211
Website: www.allsortsyouth.org.uk
Email: info@allsortsyouth.org.uk
Allsorts Youth Project, 69 Ship St, Brighton, BN1 1AE
Mental Health
Samaritans
Provides confidential, non-judgemental emotional support for people experiencing feelings of distress or dispair, including those that could lead to suicide.
Telephone: 116 123 (free 24 hours a day)
Email: jo@samaritans.org
Website: www.samaritans.org
Mind Infoline
Mind provides confidential mental health information services. The Infoline gives information on types of mental distress, where to get help, drug treatments, alternative therapies and advocacy.
Telephone: 0300 123 3393 (9am-5pm Monday to Friday)
Email: info@mind.org.uk
Website: www.mind.org.uk/help/advice_lines
Mind Advice and Information Services Brighton and Hove
Information and advice about mental health services, support groups, medication, treatment and rights.
Telephone: 01273 666950
Website: www.mindcharity.co.uk/services/services-in-brighton-and-hove/advice-and-information/advice-and-information-service/
Rethink Mental Illness Advice Line
Provides expert advice and information to people with mental health problems and those who care for them, as well as giving help to health professionals, employers and staff.
Telephone: 0300 5000 927 (9:30am-4pm Monday to Friday)
Email: info@rethink.org
Website: www.rethink.org/about-us/our-mental-health-advice
YMCA Right Here
Website: https://e-wellbeing.co.uk/righthere
e-wellbeing is a digital wellbeing service and participation group for young people, run by YMCA DownsLink Group. This is for people, in Sussex, including Brighton And Hove.
Saneline
Saneline is a national mental health helpline providing information and support to people with mental health problems and those who support them.
Telephone: 0845 767 8000 (6pm-11pm)
Website: www.sane.org.uk/what_we_do/support/
Brighton and Hove Wellbeing Service
Website: https://www.brightonandhovewellbeing.org
Offering a variety of support and psychological therapies for children and young people.
Speak Your Mind Advocacy
For young People aged 11 – 19 living in Brighton and Hove who are inpatients or in the community. We listen to and support young people,can talk about choices, give information and help at meetings.
Website: www.mindcharity.co.uk/services/services-in-brighton-and-hove/advocacy/brighton-hove-community-advocacy/
Sexual health
Brighton Sexual Health
www.brightonsexualhealth.com/
Claude Nicol Centre Young Person's Clinic (SHAC East)
Offering full sexual health screening.
Website: brightonsexualhealth.com/venue/claude-nicol-centre
Tel: 01273 664721
Violence and abuse
NWG Tackling Child Sexual Exploitation
This is the national network behind the #SaySomething campaign.
Website: www.stop-cse.org/what-is-child-sexual-exploitation/spot-signs
PACE - Parents Against Child Sexual Exploitation
Website: www.paceuk.info
Partnership Community Safety Team
Partnership Community Safety Team - Advice and support for victims of anti-social behaviour, racism, homophobia, transphobia and domestic violence.
Self -referral
Tel: 01273 294646
Website: www.safeinthecity.info
Email: communitysafety@brighton-hove.gov.uk
Address: 162 North Street, Brighton, BN1 1EA
Rise
Rise provides support for women, children, young people and families affected by domestic violence in Brighton & Hove and across West Sussex.
Website: www.riseuk.org.uk/
Tel: 01273 622822 or use their online contact form.
Self-Harm and Young People
Self-Harm and Young People - A Guide for Parents and Carers on YouTube.
Survivors' Network
Survivors' Network provides support and help for female survivors of sexual violence and abuse, and delivers the independent sexual violence advisory service for men as well as women. Services include specialist support for young women 14 years old upwards and support for parents, partners and friends of survivors.
Website: www.survivorsnetwork.org.uk
Tel: 01273 203380
Email: admin@survivorsnetwork.org.uk.
ThinkYouKnow - Worried your child is being sexually abused?
Specific guidance for anyone who fears that their child has been a victim of online sexual exploitation or abuse here: Website: www.thinkuknow.co.uk/parents/Concerned-about-your-child/worried-your-child-is-being-sexually-abused.
The NSPCC helpline (0808 800 5000) is available at any time to victims and those offering support (including those supporting victims of historic abuse).
WISE Project
Tel: 01273 222550 / 07841 067418
Website: www.ymcadlg.org/support-advice/wise/
A local Brighton & Hove service for young women and young men aged 13 – 25 at risk of or experiencing sexual exploitation. 
Transport
Brighton & Hove buses
Website: www.buses.co.uk
Information on busID cards, which are issued free to young people aged 5-19 and who are permanent residents in the Brighton & Hove area or near one of our bus routes in East or West Sussex or Kent.