Homework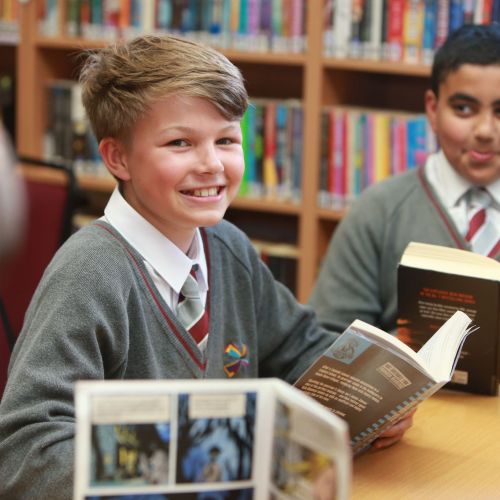 Blatchington Mill Homework Policy
Why do we set homework?
At Blatch we want our students to have high expectations of their own learning, and understand their responsibility in fulfilling these. This learning should take place both in the classroom and at home. To support this aim we will provide high quality homework and also help develop student resilience and support independent learning.
From studying the research:
We believe that the most effective homework is high quality and connected to the learning already taking place in the classroom

We understand that homework, when planned effectively, can have a positive impact on both student achievement and character.

We know that homework tasks need to have the right level of challenge and cover a range of different types of homework within each subject and across year groups.
What type of homework are students set?
Homework activities will include but are not limited to the items below. This is based on research of effective practice to support students retention of taught content and development of subject specific skills and knowledge. 
Reading and vocabulary e.g. Summarising texts & learning key word lists
We know that learning both within the classroom and at home is crucial for increasing the breadth of children and young people's vocabulary. This background knowledge is essential for understanding and comprehension of new material. For this reason, all subjects are responsible for setting homework that engages students in developing their reading and vocabulary skills in that subject.

Guided practice e.g. Videos / explanations of modelled tasks followed by tasks to complete
We know that once we have presented new material we need to practise it if it is going to be remembered. Homework will also include guided practice using scaffolds or models presented in class and continued at home.

Independent practice e.g. Exam practice & rehearsal questions / tasks
Students need extensive successful, independent practice in order for knowledge and skills to become automatic. Homework will therefore also include opportunities for independent practice once students have a clear idea of what the task is and how to complete it. Students will need guidance on independent practice and we would expect to see an increase in independent practice as students move through their time at Blatch.

Retrieval practice e.g. Memorisation tasks, making flash cards, concept-mapping
Effective homework links to what we know about memory and pedagogy i.e. retrieval practice so some of the tasks will include retrieval practice.

Revision e.g. watching video tutorials / reading information and practising exam questions
Understanding how to revise, how to retain / embed knowledge and how to apply that knowledge in answering questions should also be part of our homework (not just for KS4).
We will ensure that students receive feedback on their homework. This feedback could be whole class, individual, self assessed or peer assessed.
How much homework should be set?
Our research suggests that focus should be on the quality of what is set. To facilitate this, we ensure homework is purposefully mapped out across our subject curriculums. As the frequency of lessons taught in a half-term varies across subjects, the amount of homework set for each subject can also vary. This is to ensure that enough of a subject's curriculum has been taught to enable teachers to set meaningful homework that supports their learning in lessons.
How can you support successful engagement with homework?
In order to ensure that homework is as effective as possible we can all play our part.
Teachers - will set high-quality homework, linked to schemes of learning and will give feedback on it.

Students - will complete their homework to the best of their ability.

Parents/carers - will take responsibility for providing the right environment and correct type of support to ensure homework is completed.
As parents / carers, please ensure your child has the right conditions (time, space, expectations) to complete the work. Students and parents can check what homework is set and when it is due on EduLink One (our homework portal). 
Homework Club
We know that it is not always possible at home to provide the right environment and support so we want students to be able to access these in school.
The RIC is staffed by teachers and open every evening after school from 3 to 4.30pm for students to complete their homework in a quiet environment.
Staff are there to support students' learning and to support understanding and completion of homework. They will liaise with subject staff and parents where necessary.