Guidance and Support for Families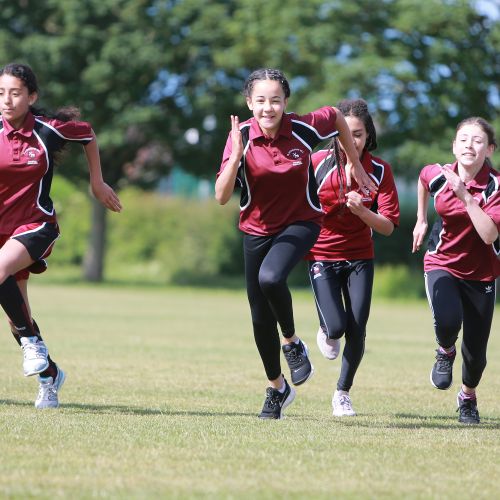 Please find below a message due to be sent to parents and carers.
Dear Parents and Carers,
We hope you are all well and despite the sustained challenges of this time are managing some down time with your families - and for yourselves.
This is a tricky email to write, but the information is crucial. There is a lot here and it is sensitive in its content, but worth everyone having access to it. It is also very full, but on reflection and discussion we felt it best to have all this information in one place so that it may be easier to go back to. We are aware different people organise such documents in different ways; you are of course welcome to keep it on hand in your email Inbox, copy and paste it over as a document to save in your own workspace, or print it out for reference. Clearly, you also don't need to do any of these things, but we believe the information is worth having.
It is meant to give support to all. None of it is a suggestion that any of these issues are going on in your house, nor that you are unable to cope, but if we give you all these details it means that they are available for you to use should you ever need to, or to pass on to someone you know who does. Please receive them in the supportive manner with which they have been sent.
As always if you have anything you would like to discuss with us, please do not hesitate to do so. We are taking our pastoral care of your children very seriously. We know that not having daily face to face contact with their form tutor and/or teaching assistants makes an enormous difference to all students. Staff are feeling this too, but have the advantage of being adults and thus, in theory, better equipped to cope. Many of you will have been involved in the thousands upon thousands of phone calls Year Office staff, teaching assistants and Child Protection staff have been making - and will continue to make. But whether you have or haven't been in receipt of these conversations, we urge you please to email if you have anything you would like to discuss in regards to your child's wellbeing, or your own.
You will also be aware from your children that we have introduced the 3 times a week Daily Dose of Calm (yes, technically the Maths doesn't add up, but we also didn't want this to become more pressure!) and the Blatch Challenges are meant to add relief at a point when we are aware getting back into the working regime may have been easy for some, but much harder for others after the Easter break.
Please find the suggested guidance and support below (click on the headings to access guidance):
There has been a reduction in numbers accessing NHS services for non-Covid reasons, including for children, and there is a concern that parents/carers are delaying seeking help. This document clarifies the level of concern and action recommended from a medical angle.
2. "If You See Something - Say Something" - Brighton & Hove Campaign
If You See Something 1 [pdf]
If You See Something 2 [pdf]
Attached are the 2 promotional posters for it encouraging us all to still look out for the children in our community and their safety. This link gives further details of the campaign.
The attachment here is from Mr Ahmad, our Head of Computing, recommending how to ensure safe internet usage. Alongside this, it is worth looking at the ThinkUKnow pages we have previously shared with you (for 11-13 year olds and 14+ year olds). These activities are short; 15 minutes each with new ones added regularly. They can make for some useful discussion at home with your children linked to how safe they are staying online. Without wanting to panic anyone, it is crucial that as families we make sure that our children are not susceptible to online grooming, scams etc and these are topics currently better discussed in the family rather than set as home learning tasks by staff. In a normal classroom environment sensitive issues can be discussed, but the teacher is constantly surveying the students and noticing reactions, checking on individuals and feeling the mood of the class to establish appropriateness of material, if it has been understood or needs repeating with many or a few etc. This cannot happen in as many subtle ways online and so we ask please, that in your families you take on this task for now. Of course if you need any further guidance please do not hesitate to contact your child's Computing or PSHE teacher. 
This links to the internet safety information above and is useful guidance on how to protect against unwanted 'Zoom bombing' which in some cases has involved extreme pornography and verbal abuse.
This is a lengthy document from the Brighton and Hove Safeguarding Children Partnership (BHSCP) which covers the Local Authority, the Police and Health. It details in summary the approach of each of these 3 services to the pandemic, as well as giving information about fraud, domestic abuse, helping your neighbours, the legal impact of the Coronavirus Act 2020 and mental health support ideas. So is pretty wide ranging.
School Nurses who cannot currently have the contact with students that they might have had in school, are available for text conversations with families. This attachment details how.
This sheet details a number of different services that could help you/your child during the current situation. These phone numbers have all been checked and the timings for opening are all correct as of 22nd April. Many thanks to the CP and Year Office teams for these. We will send this sheet out to students so that they have it as well.
8. Bereavement
Ideas for keeping in touch [pdf]
How to tell a young person that someone has died by coronavirus [pdf]
How to say goodbye when a funeral isn't possible [pdf]
We are very aware that these sheets are extremely sensitive. But we also know that there are families in our communities who have lost friends and members of their family. This is awful and we would always like to support you in any way we can with this. If you do experience a loss of someone who is close to you, which will naturally have an impact on your children at Blatch, please please let us know via the Year Office and we will be in touch more personally. In the meantime, we have added 3 different sheets which sadly, might become useful for some of us. https://www.winstonswish.org and https://www.childbereavementuk.org/ have some superb information and are sites worth looking through. These attached documents are from these networks.
https://covidbrightonhove.org.uk/ is an excellent local website, available in different languages, that details where and how to get help with food shopping, technology, paying rent, collecting medicine etc.
A reminder of the Covid-19 Symptom Tracker and Reporting app https://covid.joinzoe.com/ that we can all use each day. The app has developed since we first recommended it to you a month ago. It is now possible for one person in a household to report on everyone who lives there. Over 2.3 million people are currently using it, but of course it increases its effectiveness with more using it.
A useful document with tips for supporting young peoples' mental health and easing their anxieties during this time.
We hope you find this information useful, but also hope you will not need to use it. We know from the work we do with your children everyday when we are in school, that it is better to give the advice out to people when they don't need it so it is easier for them to find it should they need to.
We are, as always, very happy to take feedback on any of it and if you have ideas on areas we have missed, we can consider adding these to a future email.
Our Blatch community is very special and we all want to do everything we can to keep all of us safe and healthy.
Many thanks,
Ruth King
Deputy Head