Remote Learning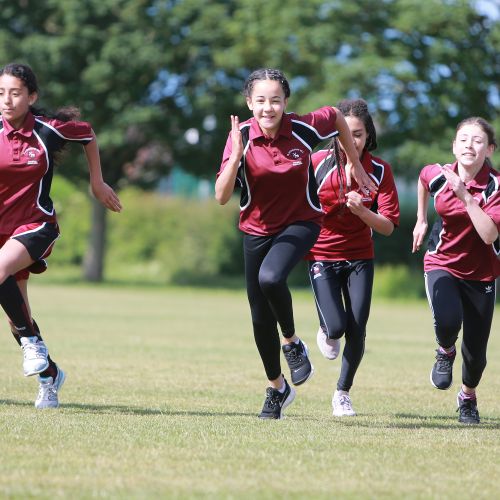 Guidance for Parents / Carers / Students 
Our remote learning provision for students has evolved significantly since the first school closures over a year ago. Our teaching staff are adept at using the technology available to teach students effectively and we are able to offer a rich learning experience for those students learning remotely. 
The need to learn remotely is ongoing for positive cases of Covid 19 and often in the event of symptomatic students awaiting test PCR results.
What does my child need for remote learning?
Their school chromebook, internet access, and basic stationery (paper, pens, pencils etc). It is also very helpful if they are in a busy household for them to have headphones for their Chromebook. All students have been provided with a Chromebook by school.
How will my child's learning work remotely? 
Your child will follow the normal school timetable of 6 lessons per day. This can be viewed on the SIMS Parent and SIMS Student Apps. 
If they are having to learn remotely, then they should log onto their Google Classroom where they will see the work for each lesson that day uploaded. Some will be uploaded at the start of the day, other work for later lessons may well be scheduled to appear nearer that time. Your child needs to follow the lessons outlined by the teacher.
They will find:
Lesson resources including slides or similar lesson outlines that have clear instructions of what to do and where to record their thoughts.
Video content pre-recorded by the teacher to explain key ideas, go through instructions or review previous learning
Other resources such as video, Google Quizzes, additional reading - whatever is relevant to the lesson. 
Once complete student submit their work online using the SUBMIT button in the Google Classroom
Students have been trained to read the instructions carefully and follow exactly what the teacher advises to complete the work. Students should work for the same period of time as the lesson, completing as much as possible. 
If they have questions they have been shown how to email teachers with queries and are encouraged to do so.  
How do we plan and teach?
We use Rosenshine's 'Principles of Instruction' as the central pillar of our planning, which includes the importance of presenting new information in small steps, checking student understanding, guiding student practice and then independent practice. We also put huge emphasis on the importance of feedback, as it is proven to be one of the most effective strategies for improving outcomes for students. 
We follow a three step model when it comes to designing remote input:
During each lesson the time spent on each of these stages will vary depending on the complexity of the content that students are learning, the level of student understanding and skill, and the scheme of learning.
If your child has any questions during remote learning, please email the relevant teacher. If you have general queries about any remote learning your child is required to do please direct your question for the attention of the Deputy Head i/c Quality of Education to office@blatchigntonmill.co.uk