Extra-Curricular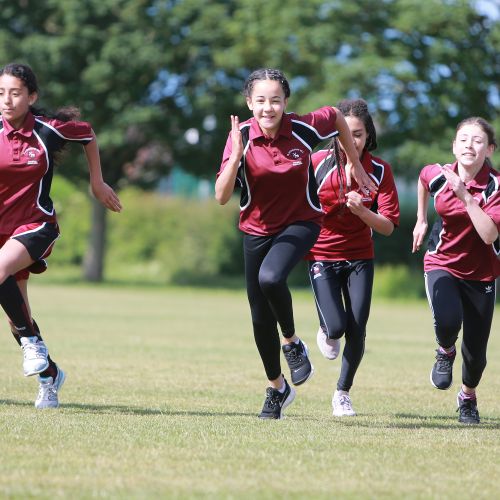 After School Clubs
Blatchington Mill School runs several after school clubs, covering the entire spectrum of interests from cycling to hip-hop, book clubs to baking, science to doodling... with over 50 clubs running throughout the year, there is an extraordinary amount for students to get involved in once the bell rings at 3pm.
Our strong links with community projects means that our facilities are used year round and often until the early evening, including opportunities for parents to get involved with singing or sport.
We will add further information regarding our extra-curricular offer for the 2020/2021 academic year when we can. In the meantime, take a look at our 2019/20 Extra Curricular Booklet for an understanding of what we would usually offer.
Extra Curricular Booklet 2019-20 [pdf]
Music Lessons
Please find information about the Brighton & Hove Music & Arts service below. (Click to enlarge the flyers)
 Find out more here [pdf]
Digital Badges
These are a worldwide currency with companies from Microsoft to KPMG to Small Batch Coffee offering them for their employees. The intent behind digital badges is to record and reward people (aged 14 +) for their achievements, skills, interests and qualities beyond those that students will be able to improve through their GCSE and BTEC certification. BMS is one of the first few schools in the city to issue badges and we will add more to our student repertoire each year. Whilst these official badges are only open to students in KS4 we are offering KS3 BMS digital badges linked to attitudes and attributes of our students.  
Introduction to Digital Badges for KS4 [pdf]
Here is a sample of what the KS3 Blatchington Mill badges will look like:
Trips and Events 
In addition to the trips that are curriculum based, there are reward trips and special events organised.
Our Windmill Theatre hosts fun evenings of talent shows, an annual fashion show, dance show and quiz nights (organised by FAB). Students are encouraged to get involved in all aspects of our theatre productions with backstage and front of house opportunities, which are a great lesson in teamwork and organisation.
There are opportunities for 'reward' trips for year groups and our Year 11 Prom, which is a spectacular evening for our students after the GCSEs have been completed, with dazzling outfits and all manner of transport arrives for this special occasion.
Charity Fund Raising
Blatch's students raise several thousands each year for local, national and international charities through various events and projects. Apart from most of these events having an emphasis on fun, they raise awareness of issues that affect society - another important consideration for our young people of today.
All the tutor groups have a chosen charity and their events vary from cake sales to imaginative 'Send a Secret Valentine' services, 'Who's the Baby?' and so much more.
Christmas 2017 was a particularly busy time for charity at Blatch. Not only did our students and staff make a huge contribution to the Hangleton and Portslade food banks, but we also raised money for the Martlets Hospice through our 'Christmas in the Quad' event and even held a Community Christmas Dinner for members of our community who would otherwise be alone at Christmas.
Some groups also raise money in order to take an active part in charitable work abroad, in places such as Borneo, India and Africa, raising money to secure for their own places on volunteer trips through recognised organisations. In particular, our Citizenship students became Youth Ambassadors for Free the Children and spoke at the London WE Day along with other notable speakers about the importance of educating on worldwide and community issues.
Competitions
There are many opportunities for students to take part in competitions and we also take part in some national competitions aimed at getting younger people involved. Our students have had great successes, including designing a new poster for British Rail to beating professionals in a major IT competition!
Our RIC holds regular competitions and quizzes to encourage students to explore the literary world and the school gets fully involved with important events such as Poetry Day and World Book Night.
Our PE department is extremely active in local leagues and county-wide competitive sport. Our teams perform well and have great support from other students.
Workshops
Blatchington Mill is very privileged to regularly have speakers offer their time to speak or to run active workshops. Many return each year to inspire and educate, such as Dorit Oliver-Wolff who speaks with our students about her personal story of the holocaust.
From Olympic medalists, authors, actors, lawyers, musicians, poets and politicians, this addition to the classroom experience is invaluable, offering insight, inspiration and aspiration for our students.