Friends at Blatch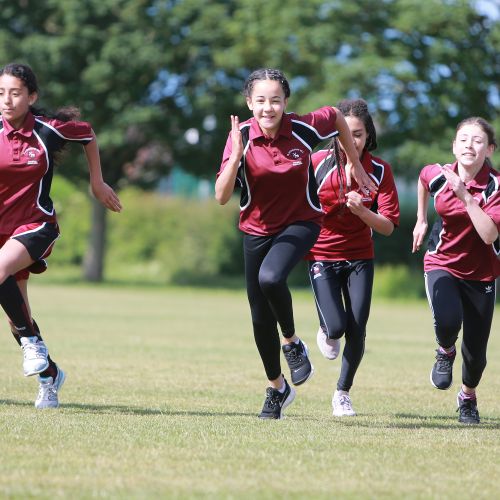 What is Friends at Blatch?
Friends at Blatch is our community association, run by a group of volunteers who generously donate their time to support Blatch's long term goals and form an invaluable part of our school's self-evaluation procedure.
Achievements
FAB have worked incredibly hard over the past few years to raise money for our school - providing the means to purchase PE equipment, water fountains and even mini buses.
At the moment FAB are supporting us in our technology strategy by raising money to purchase a new set of Chromebooks. Ms King, Deputy Head Teacher, said; 'the next exciting step on our journey at Blatch involves us using more chromebooks. These will make learning more effective and mean that technology can be used flexibly within classrooms as one of the many strategies on hand for students and staff. If FAB can raise enough money to buy one (or even two!) class sets that would mean that potentially Chromebooks could be used 600 times more in any given week.'
FAB have also been paramount in enabling some of our extra curricular activities, and have supported us in ensuring that students from disadvantaged backgrounds are able to access these opportunities. Mr McCormick is particularly grateful for FAB's support with the Duke of Edinburgh scheme in school by providing funding for some essential equipment; 'without FAB's support, we could not have provided some of the kit needed to fulfil the requirements of the expeditions. The funding also allowed us to support students from disadvantaged backgrounds and so ensure the DofE scheme is fully inclusive.'
Involvement
All Blatchington Mill parents and carers are automatically members of FAB - but how involved you get is completely up to you!
FAB meetings are held every half term at Blatch and usually run for an hour. These meetings are a great opportunity to get involved in school life and share any fundraising ideas you may have.
FAB also regularly provide refreshments during school concerts, shows, and events, as well as supporting staff during parents evenings. This provides a great opportunity to meet other parents and staff members, and become an integral part of the school community.
For more information on upcoming FAB events you can join FAB's Facebook group, or alternatively you can email sophielewis.fab@outlook.com to find out more details and be added to the mailing list.