Key Stage 4 Options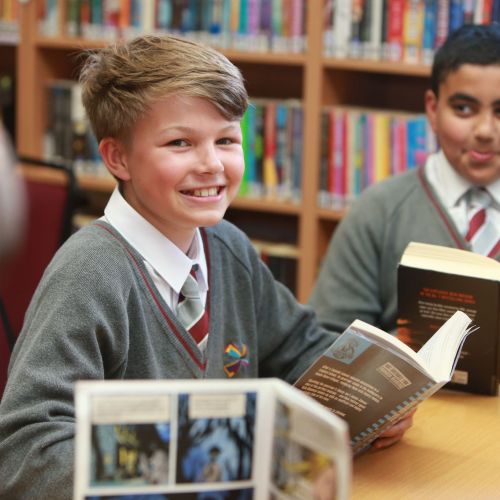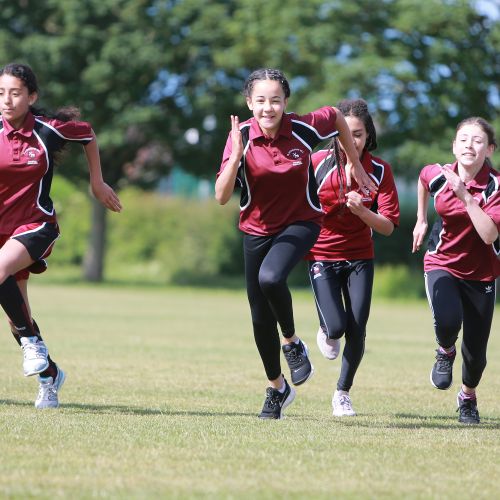 The following information is designed to guide you through the options that are available to you for Key Stage 4.
Careers Advice - see our Careers Advice Page for more detail.
All information (including individual course information) is available for download in our options booklet and choices can be made using the options form.
1. KS4 Options Evening
Each year the School hosts an Options Evening to give an opportunity for parents, carers and students to ask questions about any aspect of the Key Stage 4 curriculum. The next Options Evening will be on the 15th of January 2019.
2. Message from the Headteacher
Welcome to a hugely significant moment in your education. The options process is a time of great possibility, of tough decisions, and of serious self-reflection. The latter is the most crucial – take the time to identify what you really want from your education – and treat these choices with care. Get them right, and they can go a long way to unlocking your academic potential and to ensuring you enjoy lessons and thrive at school.
Within your options, consider what you might need for your future. Many of you will be undecided about your future pathways at this stage – the best analogy is packing your bag before setting off on an adventure. What do you need to survive in any situation? The essentials: the torch, tent, sleeping bag, food, water. In many ways those essentials are taken care of. You will all study English, Maths, Science, PE, RE, and PSHE. So the subjects you choose are your specialisms – your equipment that is specific to you and your future journey. Do you pack a rope, first aid kit, and camera? What kind of adventure are you going on? The truth is that none of us know – and you may not yet be able to predict the path you will follow.
The best advice is to pick as widely as possible, to be prepared for the widest range of possibilities. It's important to pick a language, to be able to communicate with others around the world, and to broaden your possibilities and your horizons. It's important to pick a subject that teaches you more about the world we live in - and how it came to be the way it is - subjects like History, Geography and RE. It's important to pick an Arts subject - to enrich your experience at school and develop your skills in the widest possible sense. Finally, it's important to consider variety in your study - and to see each subject as offering you something unique in your education here. As Arthur C. Clarke, a famous author of the 20th century, put it: 'A well-stocked mind is safe from boredom'.
What is also crucial, is that you pick based on valid criteria that make sense to you. These could be from the following: do you have a particular strength or talent you want to really excel at? Are you interested in learning more about a specific subject? Is that subject a good route to a future career you want to pursue? Do you know older students who have already studied the course and given you some experience of what it is all about? Have you looked at the subjects that continue into Sixth Form? Have you listened to the advice around university admissions and which subjects they are looking for?
In short – there is much to ponder. One piece of advice would be to embrace this and treat it as an opportunity – and I know it's easy to become overwhelmed by the possibilities. The most important thing is that you pick the courses that make you happy, that make you love to learn, and wake up on Monday morning smiling to come to school. We all do our best when we are happy.
Mr Harrold
Head Teacher
3. Introduction to Key Stage 4
Key Stage 4 covers Years 10 and 11 of a student's school life. At this point, to some extent at least, they can start deciding which subjects to continue and which to drop. Whilst some courses are compulsory others are optional and thus selecting the subjects to study is known as 'Options'.
Students should aim to make selections for Key Stage 4 which will support progression to Key Stage 5 AND for life beyond education.
Before making subject choices for Years 10 and 11, it is important to understand the following:
Which subjects are compulsory at Key Stage 4,
Which subjects are available as optional courses,
What each of the optional courses contains and reasons why you may enjoy it
Options restrictions and our recommendations
The bulk of Options information is available here and in our Options booklet.
A separate Careers Information booklet is available which has links to many websites offering information on a wide range of post 16, post 18 opportunities and careers for later life. This is available for students on Firefly in the Year 9 area.
The Importance of Key Stage 4 Options
Students should aim to make selections for Key Stage 4 which will support progression to Key Stage 5 AND for life beyond education (at whatever level they leave it). They should look ahead at what courses and qualifications they may need for each level beyond Year 11 to ensure their choices allow them to progress as they hope. The range of pathways from Year 9 to higher education or employment post 18 are illustrated below:
GCSEs or other refers to level 2 qualifications which are nationally recognised and valued. These include GCSE (General Certificate of Secondary Education) and technical awards such as BTEC (Business and Technical Education Certificate).
'A' Levels refers to level 3 qualifications which are well established and recognised by colleges and universities. A levels take two years to complete and most students study for these post 16.
Foundation Learning refers to learning which is below level 2 post 16. It is appropriate for students not yet ready to progress to level 2 or beyond.
Apprenticeships refers to training given to young people who are employed by a company but who also receive further education either at college or at the workplace. This is a means of earning whilst learning! The range of employment areas in which an apprenticeship can be taken has expanded massively in recent years and higher apprenticeships can be taken up to degree level.
The sooner students begin thinking about their long-term ambitions, the easier they'll find making their Options choices at Key Stage 4. Students unsure of their long-term plans should select a range of courses offering breadth and balance and if they think they might want to study at university later, they should refer to the later section Thinking Ahead - For Those Considering Studying At University.
4. Qualifications
All qualifications are referred to by a level. These levels are from The National Qualifications Framework, which is outlined below:
Level 1 - Qualifications equivalent to GCSE grades 4 to 1.
Level 2 - Qualifications equivalent to GCSE grades 9 to 5.
Level 3 - Qualifications equivalent to A Levels.
Level 4 - Qualifications equivalent to degree level.
The KS4 courses offered at Blatchington Mill are at levels 1 and 2; these are mostly GCSEs but some Technical and Vocational Awards are available too. It is possible that some students may take qualifications below level 1 but this will be discussed with students and parents/carers if we think this is appropriate.
GCSEs
A new GCSE grading system has recently been introduced at GCSE to replace the A* to U system with a new 9 to 1 scale. Under the new grading system a low grade C equates to a grade 4 and a high C grade equates to a grade 5. Although the government has stated that a 'good pass' will be considered a grade 5 or above, they have currently set the benchmark as a grade 4 and entry requirements for Post 16 colleges have also been set a grade 4. Students in Year 9 will be awarded GCSEs using the new grading scale in all of their subjects.
All GCSE exams are taken at the end of Year 11.
Technical and Vocational Awards
These are high quality qualifications, taught across Level 1 and 2, that provide applied knowledge and practical skills. The assessment is comprised of a combination of assignments and practical tasks carried out across Key Stage 4 and some external exams taken at the end of Year 11. We offer Pearson Edexcel BTEC, OCR Cambridge National Certificate and WJEC Vocational Award.
5. Course Information and Structure
Details of the courses offered and the way they are structured are available in our Options booklet link at the top of this page or from Firefly. Each student will also be given a paper copy.
6. Choices - Choosing and Changing
Changing Courses Later
Students must be aware that it is difficult and often impossible to change choices once the courses have started in September. If a particular course is full and a child requests moving onto it, this will not be possible. Every year a few students take courses for the wrong reasons and later ask to swap to an alternative; whilst we try to accommodate requests where students genuinely misunderstood the nature of a subject, this is sometimes impossible and the student has to stick with the choice they made. Any requests made after the end of September will not be considered as it is difficult to start a new course after this point.
Dropping Subjects
All students are expected to complete every course they start. Students will not be allowed to drop courses simply because they no longer like the subject or they have changed their mind and no longer wish to study it. It is essential therefore when selecting courses that students read the subject information carefully, talk to teachers and opt for subjects which will support their career aspirations as well as interest them.
We will make every effort to ensure students get the courses they select. There are times, however, when another choice is offered in place of the selected first choice. Students and their parents / carers will always be consulted in these circumstances.
7. Making your choices - Advice for students
Things to do:
Take your time.
If you rush you could end up making choices you'll regret.
Listen to advice.
There are many people who are able to talk the decision over with you, including your parents or carers, subject teachers, sixth form tutors, form tutors, senior leaders and the careers advisor.
Think about the following.
What you might want to do in the future as a career.
What skills and qualities you'll need to have for your career when you're older.
What you might want to do at sixth form college.
What you won't be able to do in the future if you don't choose certain subjects now.
What your preferred way of learning is; are you better with practical courses or very academic ones?
What you like studying now and what you're good at.
Things NOT to do:
Don't get worried.
If something is unclear, ask for help and advice.
Don't choose subjects because your friends do.
You will probably not end up in the same class.
Your friends may be much better / worse at the subject than you are.
You may not stay friends!
Don't choose a subject because of the teacher.
You may like or dislike certain teachers but you might not be taught by them next year. Every year some teachers leave the school and new ones arrive.
8. Thinking ahead / University
Those considering the possibility of studying at university need to be aware of the entry requirements for the courses they may wish to study. These can be looked at using the UCAS information website, in conjunction with individual university websites. Clearly, a student hoping to study for a degree in Art needs to take Art at an advanced level and to do this, they need to select it as one of their GCSE options in Key Stage 4.
Many students may have the ambition to study at university, but may have little idea at present as to exactly what. Anybody in this position needs to select subjects now which offer breadth and balance in their curriculum. Some useful advice on advanced level choices (many of which will be dependent upon having studied the subject at Key Stage 4) is available from The Russell Group in a document called "Informed Choices" which can be found here.
The Russell Group is an association of the top 20 universities in the country and their advice is aimed at students hoping to study for a degree at one of the universities in the group. The document is important for both students who have a clear idea of the courses they might like to take and for those who aim to attend a good university but are unsure of their particular focus of study.
The Russell Group describes some subjects at 'A' Level as Facilitating Subjects. This information is useful for those unsure of what they might like to study at university or even in Years 12 and 13. Facilitating subjects at A Level include:
Mathematics and Further Mathematics, English (Literature), Physics Biology, Chemistry, Geography, History and Languages (Classical and Modern)

This does not diminish the value and importance of other courses
Students with an interest in a particular subject should still take it alongside others which provide breadth and balance to their curriculum. Students not wishing to attend university can decide for themselves how important "Informed Choices" is to them.
Some colleges are reluctant and others will not allow students onto an 'A' Level (advanced level) course without them having studied the subject at GCSE previously. Please note, however, that the individual Science subjects listed can all be taken at 'A' Level by students who have studied Science and Additional Science in Years 10 and 11.
"Informed Choices" concludes with a section listing typical entry requirements for degree courses. It does this in terms of compulsory and recommended 'A' Level qualifications. Students interested in applying for courses at university should take time now to look the entry requirements of different degree courses to satisfy themselves of the appropriateness of their Key Stage 4 choices.
Where, however, a student is unsure about or has many ideas of possible careers, they should select a broad range of courses to 'keep their options open'. Combining a mix of subjects should not close any doors to later study and will provide a varied Key Stage 4 curriculum. And of course, taking a subject they really enjoy, even if they don't see it as being a potential career route, is always a good idea.
9. The English Baccalaureate (the e-bacc)
We believe that a broad and balanced selection of courses, which students enjoy, is the most effective choice for students.
In 2011 the government introduced a qualification called The English Baccalaureate (or EBacc for short). This is not a stand-alone qualification, but an award given to students who achieve a grade 5 or above in a minimum of 5 subjects, which must include all of the following:
English
Maths
A Science (which can include Computer Science)
A Humanity (either History or Geography only)
A Foreign Language (any recognised modern language, classical Greek or Latin)
The goverment is keen to ensure that the majority of students follow courses that make up the EBacc, however, we do not feel it is necessary to tell students that they must do it.
We do believe it is important to pick a language, to be able to communicate with others around the world, and to broaden your possibilities and your horizons. We also believe it is important to pick a subject that teaches you more about the world we live in - and how it came to be the way it is - subjects like History, Geography and RE. But we also believe it is important to pick an Arts subject - to enrich your experience at school and develop your skills in the widest possible sense.
So we ask you to consider whether your choice covers a variety of subjects and in order to support this, we ask that every student chooses at least one of the EBacc subjects.
On the Options Form, E-Bacc courses are shown in bold type and in italics. The blocks are structured to allow students as wide a combination of courses as possible, but they must select at least one of the courses shown in bold italics. Students are welcome to take more E-Bacc courses if they wish, but this is an individual choice for each student and their parents / carers.
Please note that for some students it may not be appropriate to take an EBacc subject. In each case we will discuss with students and parents/carers. For further advice and guidance, students can see their Form Tutor, their Year-Team Leader or any member of the school's Senior Leadership Team. Curriculum Team Leaders can offer advice on subject specific questions.
10. Careers Advice
Information, links and contact details are available on our Careers Advice Page.