Careers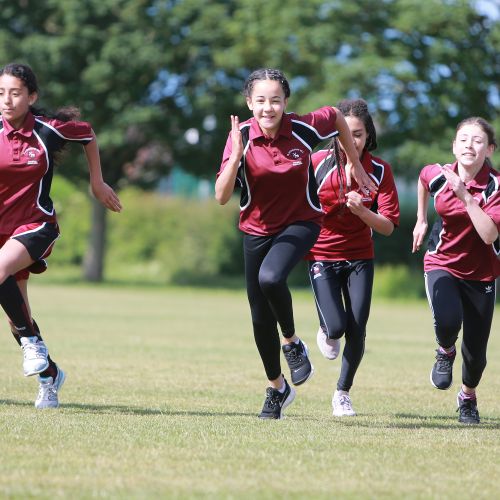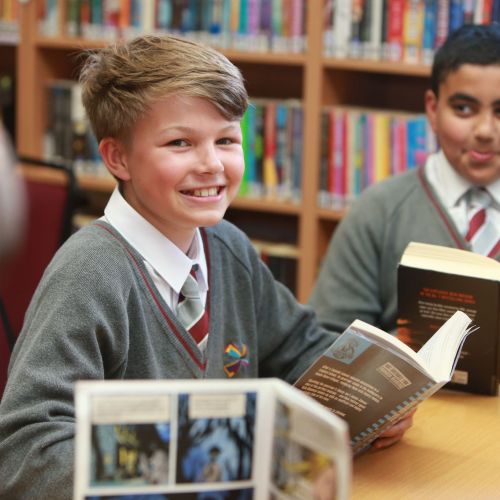 Welcome to the Careers Education, Information, Advice and Guidance Page
Within this section you will find information relating to careers education, information, advice and guidance. For information on our Careers Programme and how to contact our Careers Leader, please have a look at our Careers Delivery Statement via the link provided.
Careers Delivery Statement
Please click here for our Careers Education Statement
Careers Bulletins
All the latest news and information about Careers at Blatch can be found in our half-termly Careers Bulletins.
Post-16 Progression Evening
As part of our guidance for Year 11 students we offer a Post-16 Progression Evening every autumn term. The details of this year's event are available here.
Careers Information & Links
To make the best decision for you, you need to take time to do research, to try out what you think interests you and to speak to people who can help you understand your options.
At your school you have access to the independent careers advisor, Caroline Hall, through one to one guidance sessions, careers workshops and assemblies.
To help get you thinking, first have a look at some of the sites and other suggestions recommended below as the more you know the better informed your decisions about your future will be. Also remember most education providers, employers and other organisations advertise opportunities, such as work experience, jobs, courses and apprenticeships online, so make sure you join the Instagram and Twitter accounts of any you come across that interest you. A good start is looking at the social media accounts signposted in the table below. These links were updated in July 2021 and are regularly reviewed. Please do let us know if you find any other links you find to add to this list. 
Platform link

Who are they and what do they do?

Instagram:  getcconfident

Twitter:

Get Career Confident: 

Designed exclusively to provide essential careers information and advice to students, parents and teachers at 13 schools in Brighton and Hove and Sussex.

Instagram: nowwhatcareers

Now What | Career Advice:

We share relatable and practical career advice to help you figure out your next step and find your 'right' career. Blog, Newsletter, Events & more.

Instagram: careermaria

Career Maria (Careers Advice):

Qualified Careers Advisor who shares information on specific careers and provides advice & guidance.

Instagram: whatnextwhatnext

WHAT NEXT? | Career Advice:

Advice, support and inspiration for students, graduates and young professionals.
Below are some prompts to support you in thinking about your future steps towards your desired career.
Transition Time
There are some important decisions to make in Year 11. Your careers advisor can help you make decisions that are right for you. But before you meet with her it is a really good idea to first think through the following process to make the most of the meeting in Year 11:
If you are still unsure:
The sites listed below are a great place to start when thinking about what careers would appeal to you, provide advice about the best learning routes and provide examples of people who work within different employment areas. If you are unclear about what direction you want to go in, these sites should support you in realising which careers to research in more detail. It is always a positive step to think about the kinds of skills, knowledge and personalities suited to the different jobs you research and if they would suit you.
 

Great site for finding out about jobs and careers you might never have thought of. See www.icould.com/whats-your-subject for careers using different subjects and by different life decisions www.icould.com/watch-career-videos/by-life-decision.

The quick questionnaire https://icould.com/buzz-quiz will also give you some job ideas that might suit you.

Lots of interesting videos of people working in different areas. 

See a list of job families you can start to explore the different kinds of roles within certain areas.

This is created by Sussex University and it has some really useful information on different areas of work. If you click on a guide make sure you click on the sector overview, get jobs and experience and news and resources tabs to find out lots of current useful information.

Job Personality Career Aptitude Test

The goal of this free career aptitude test is to help everyone, from lowly to highly-skilled workers and from young to older workers, choose their preferred career path in an inspiring and unique way
 https://www.career-test.co.uk/
This is another website with a questionnaire that may help in deciding on which career paths may suit you for you to look at in more detail. 
Learn live have a vast range of video resources and learning opportunities from employers from many different sectors. It is worth spending some time hearing directly from those in the videos who work within the roles themselves.
Subject and Sector Specific
If you have some ideas of the areas that might interest you or subjects that you are particularly good at and enjoy,  then the following websites should help. They offer information either about particular areas of work, like law or education, or a broad type of work based on subjects that you like, for example Science.
So if you have some ideas of the kinds of areas that might interest you this is a good place to find out more. Also if you have a particular job in mind search it here to find out more about the necessary qualifications and what the job is like.
Training and Learning - Different Routes
Although your secondary school education will be completed with us at the end of Year 11, when you are 16, you must then choose one of the following until you are 18:
stay in full-time education, for example at a college

start an apprenticeship or traineeship

spend 20 hours or more a week working or volunteering, while in part-time education or training
This infographic provides a basic overview of the available pathways through education to employment:
The routes you could take post 16 are outlined below.
16 – 18
Remember there are different routes you can take after year 11.
You can continue to study academic courses at sixth form or further education colleges. Examples would be Maths, Spanish, Music A Levels.

You can choose more vocational courses, which are directly related to the world of work, such as a hairdressing diploma.

You can also do an apprenticeship in different types of work in anything from the arts, education, and engineering to retail, leisure, IT and more. This means you are paid to study at a college or training provider while working with an employer to gain specific skills. Have a look at www.apprenticeships.org.uk to find out more.

T Levels are new courses which follow GCSEs and are equivalent to 3 A levels. These 2-year courses, which launched September 2020, have been developed in collaboration with employers and businesses so that the content meets the needs of industry and prepares students for work, further training or study. T Levels offer students a mixture of classroom learning and 'on-the-job' experience during an industry placement of at least 315 hours (approximately 45 days).
Although we as a school only run up to the age of 16 in Year 11, it is important too to consider what future options are available beyond your post 16 options.
18+
For careers that require university degrees check www.ucas.com. Here you can check the A Levels or equivalent needed to get into different university courses. You can then make sure your choices at 16 will keep the options that interest you open.

You can also take apprenticeships to a higher level see www.apprenticeships.org.uk

You could at this point enter your chosen career by gaining employment.
Work and Voluntary Experience
Within school we provide opportunities to experience work but for certain areas of work, such as medicine, experience in that field is essential. Experiencing the workplace can also help:
You reality check – is it what you thought it would be? Is it right for you?

Provide evidence of your interest and motivation to demonstrate to universities and employees.

A chance to meet potential employers and contacts who could help you in your career progression.

You to learn new skills, gain knowledge and experience.
https://doit.life/discover has lots of opportunities you can explore in this area.
Our advice, if you are doing some additional volunteering, is to ask lots of questions of colleagues, how much you enjoy the day-to-day experience of the work and what skills you are developing whilst in the position. Many of these could be transferable and would certainly be beneficial to include when applying for a job or university. 
Maintaining Contact with Alumni
Here at Blatchington Mill School, we love to hear about the great things that our alumni are up to. If you think that your story can be of help to others at school then please email careers@blatchingtonmill.org.uk so that we can celebrate your successes.
Labour Market Information from the Education Development Trust