Year 11 Assessment 2022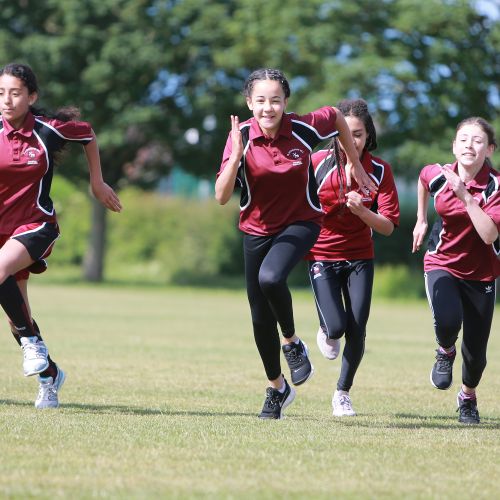 Mock Timetable
The Year 11 Mock Timetable for November 2021 is now available to view by clicking here. 
Please note that exams marked as GCSEs are for students taking actual GCSE language exams in the Autumn series.
An individual timetable showing exam times and venues will be issued to each student shortly. If you have a clash this will be amended on your individual timetable.
Recommended revision guides for each subject can be purchased via SIMs Pay and and will be delivered to students at school.
Exam Boards
The exam boards for our KS4 courses are as follows:
| | |
| --- | --- |
| Course | Exam Board |
| Arabic GCSE | Edexcel |
| Art GCSE | Edexcel  |
| Combined and Triple Science GCSE | Edexcel |
| Computer Science | OCR |
| Dance GCSE | AQA |
| Design GCSE | AQA |
| Drama GCSE | AQA |
| English and English Literature GCSE | AQA |
| Food Nutrition and Preparation GCSE | EDUQAS |
| French GCSE | AQA |
| Geography GCSE | OCR |
| History GCSE | Edexcel |
| IT Cambridge National Certificate | OCR |
| Latin GCSE | EDUQAS |
| Maths GCSE | Edexcel |
| Media Studies GCSE | EDUQAS  |
| Music BTEC | Edexcel |
| Music GCSE | OCR |
| Photography GCSE | AQA |
| PE GCSE | Edexcel |
| Sociology GCSE | AQA |
| Sport BTEC | Edexcel |
| Stage Management BTEC | Edexcel |
| Statistics GCSE | Edexcel |
| Textiles GCSE | AQA |
Revision Lists