Vacancy: Lead Learning Facilitator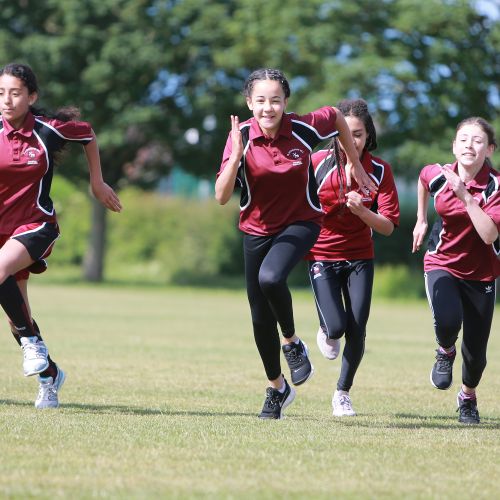 Job Title: Lead Learning Facilitator (EHCP Students)
Salary: NJC/LGA Scale 6 SCP 19-22
Permanent
Teaching Assistant Role D
37 hrs pw, term-time only (work 39 weeks/paid 46.94 weeks)
Actual Salary range £22,385 - £23,756
Immediate Start
Job Profile
This is a hugely exciting role in our dedicated and dynamic Student Support team. A team that is highly valued and integral to the inclusive and aspirational ethos of our school, where we seek to nurture the success and self belief of all of our students. The successful candidate will have the opportunity to develop as a practitioner and leader in Special Educational Needs supporting children with SEND to achieve and colleagues to develop in their practice. The role is ideal for those aspiring to other leadership positions in SEND or educational support more widely.
The strategic purpose of this role is to:
Lead on the operational day to day management of the Learning Facilitator Teams, including positive reinforcement and monitoring of Student Support team protocols, professionalism and systems.
Ensure the above work effectively to achieve and maintain high standards of support for students with SEND so that colleagues understand how to help students achieve the best outcomes.
Work to embed understanding and approaches that will improve the achievement and care of students with SEND.
Take strategic direction from the SENCo, acting as a link between the TA teams and SENCo.
The teams themselves reflect the categories of the Code of Practice, with a learning facilitator leading each one.
Cognition and Learning
Physical and Sensory needs
Communication and Interaction
Social, Emotional, Mental Health
The Lead Learning Facilitator will support the SENCo in leading each Learning Facilitator through training, guidance and support. The SENCo/LA/Lead Professionals/external providers aim is to ensure each Learning Facilitator becomes a specialists in their field. Knowledge and expertise gained from their CPD is cascaded down to their teams.
This position will provide 'holding' for the team, enabling the SENCo to engage in the systemic changes that are required in each of the four key areas of SEND. The post holder will receive weekly coaching/supervision from the SENCo, along with other relevant CPD to ensure they can support others credibly, plan systematically and develop themselves.
If you are interested in applying for this role please complete and return an application form by the to Amanda Brasington at recruitment@blatchingtonmill.org.uk.
CVs alone will not be considered:
Blatchington Mill School is committed to safeguarding our students; we expect all staff and volunteers to support this commitment. Criminal record checks will be carried out and a full, enhanced DBS clearance is required for all positions.
Applications are encouraged from black and ethnic minority candidates, as these groups are under-represented on the school's staff.
(Race Relations Act sections 35-38 apply)