Governors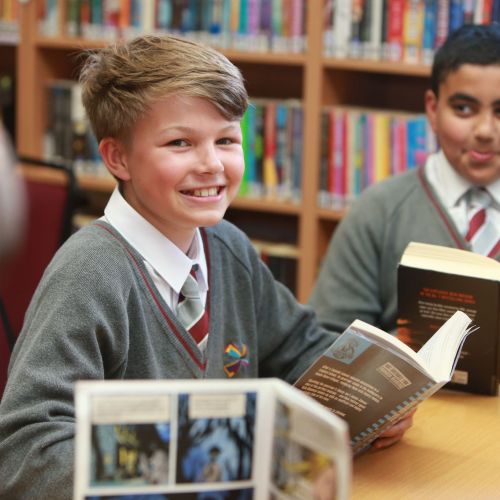 Co-opted Governor Vacancies
We are looking for three new co-opted governors to join the governing body of Blatchington Mill School ("Blatch") from September 2022. Please read on to find out more about Blatch and these fulfilling and rewarding voluntary roles. There are no required qualifications: you don't need to be a parent or teacher and we are actively seeking to increase the diversity of the board of governors.
Blatchington Mill School
"Pupils are proud to be members of the 'Blatch family'"
"Leaders share an aspiring vision for ensuring that all pupils experience a high-quality education' This is demonstrated through the strong shared values, policies and practice."
Quotes from the February Ofsted inspection which found that Blatch continues to be a "good" school.
Blatch is a thriving and successful secondary school with over 1600 students across year 7-11 and 230 members of staff. The school is a maintained school within Brighton & Hove local authority.
Blatch is very popular in its local community: it is consistently oversubscribed year-on-year, and is on a sound financial footing. Achievement levels are high: students thrive academically and socially and achieve excellent outcomes. There is a clear focus on developing the whole child at the school, valuing the educational benefits of the full curriculum.
The school's motto of 'Involvement, Achievement and Care'' runs through all that it does. The school is highly inclusive and encourages all members of the community, including students and families, to take an active part. Behaviour is excellent with a well-established positive behaviour management strategy in place to reward and celebrate conduct, manners and work ethic.
The school has also become known for its innovation, particularly in curricular aspects. For instance, Blatch was selected as one of only nine schools nationwide to be awarded MFL lead hub status and was featured in a recent DfE publication of good practice in "Teaching a broad and balanced curriculum for educational recovery".
This is an exciting time for the school: the newly appointed Headteacher leads a committed and ambitious senior leadership team who are focussed on delivering a strategy of continuous improvement to give all Blatch students the best possible foundations of confidence and achievement for continuing their journey into adulthood.
The role of Governors
Information about the role of governors can be found in the Governance Handbook published by the Department for Education. Governance Handbook 2019
At Blatch, the governing board normally comprises 15 governors of whom: 2 are Parent Governors elected by parents and carers; 2 are staff governors, including the Headteacher; 1 is appointed by the Local Authority; and the remaining 10 are co-opted governors who have a range of backgrounds, skills and interests. The current vacancies are for co-opted governors.
What the role entails
The full board of governors typically meets once each half term, normally at 5pm for approximately two hours. The agenda and papers will have been circulated beforehand so that meeting time can be focussed and effective. Governors will be invited additionally to become members of one or more board sub-committees, to attend school events such as drama productions and open evenings and to participate in training.
The role of the co-opted governor offers an opportunity to make a real contribution to the strategic leadership of the school. Although this can be a demanding and delicate role, there is ample support and free training available, in the first instance from the Governor Support Team at Brighton & Hove City Council. Co-opted governors will find working alongside the other members of the board, including the clerk, both interesting and rewarding. Your efforts will ensure that the work of the governing body fulfils its duties to all pupils at the school.
We are keen to expand the range of backgrounds and expertise of members of the governing body and so would be particularly welcoming of governors who have experience of community links.
How to apply
If you are interested in applying, please visit the council website for further details: https://www.brighton-hove.gov.uk/jobs/volunteering/become-school-governor
Blatchington Mill School is committed to safeguarding our students; we expected all staff and volunteers to support this commitment. Criminal record checks will be carried out and a full, enhanced DBS clearance is required for all positions.
Applications are encouraged from black and ethnic minority candidates, as these groups are under-represented on the school's staff.
(Race Relations Act sections 35-38 apply).