Deputy Designated Safeguarding Lead (Permanent)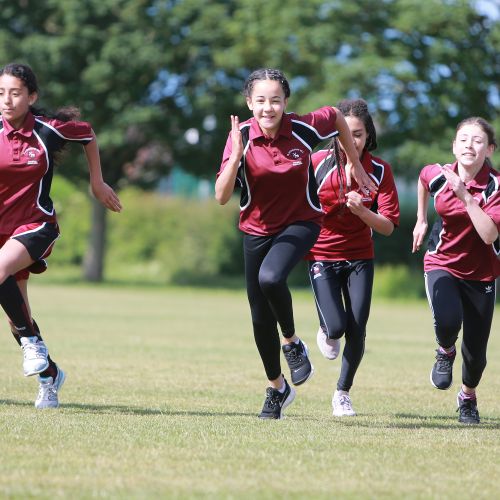 To start ASAP
Teaching Assistant BESD (Level C) - Permanent
NJC Scale 5, 13 hours per week (2 days), Term Time only
(work 39, paid 47.15 weeks per year)
SCP 12-17- Full Time Salary £22,571 - £24,920 per annum
Actual salary range £7,190 - £7,939 per annum
Working under guidance from the Designated Safeguarding Lead, provide support in addressing the needs of pupils who need particular help to overcome barriers to learning. There will be a specific focus on providing support to pupils in need of child protection, Children in Care and those facing behavioural, emotional and social difficulties.
The key responsibilities will include:
Maintaining, overview and upkeep of CPOMS software including liaison with the parent company where needed, staff training on CPOMS usage and twice yearly spot-check audits
Attendance at CIN, CP, Strategy, Network meetings for students linked to CP issues
Communication with outside agencies including those coming in for staff and student training (e.g. RISE)
Organisation (but not running) of small groups where necessary on safeguarding e.g. risky behaviours group (running of these groups is done by outside agencies)
Contact with linked external agencies including social workers, police etc.
Promotion of safe behaviours in school to students
Delivery of some staff training
Advice and guidance for YOs re CP issues
If you are interest in applying for this position please complete and return an application form by the closing date (CVs alone cannot be considered):
Closing date: Friday 29th April 2022 (12.00 noon)
Interview date: As soon as possible thereafter
Please return your completed application form to Amanda Brasington, PA to the Headteacher, via email to recruitment@blatchingtonmill.org.uk
Blatchington Mill School is committed to safeguarding our students; we expect all staff and volunteers to support this commitment. Criminal record checks will be carried out and a full, enhanced DBS clearance is required for all positions.
Applications are encouraged from black and ethnic minority candidates, as these groups are under-represented on the school's staff.
(Race Relations Act sections 35-38 apply).