Remote Learning Guide for Parents/Carers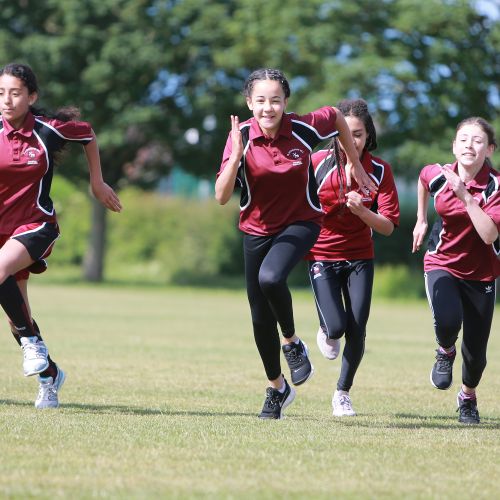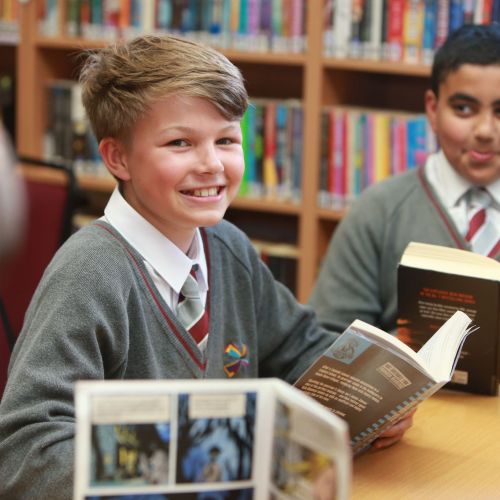 Guidance for Parents / Carers / Students - Remote learning Jan - Feb 2021
Our remote learning provision for students has evolved significantly since last year's first lockdown. Our teaching staff are adept at using the technology available to teach students effectively online and we are determined to ensure that during this period of closure we utilise the tools we have available to offer a rich online learning experience with excellent guidance and support for all learners.
What does my child need for their learning? 
Their school chromebook, internet access, and basic stationery (paper, pens, pencils etc). It is also very helpful if they are in a busy household for them to have headphones for their Chromebook. All students have their Chromebook. If you need any other resources, or if your child runs out of stationery, exercise books, or other materials, please fill in this short form https://forms.gle/wEobhrmgmBgjEWRT7 and we will arrange to deliver the resources home.
When will my child's lessons take place? 
We are running the normal school timetable - with 6 lessons a day. The timings are:
All students will follow their normal timetables - these can be found on the SIMs student and parent apps (https://www.blatchingtonmill.org.uk/for-parents/quick-links-for-parents/). 
Where does my child find and hand in their work?
In the Google Classroom for that specific lesson. To help your child navigate Google Classroom a step by step guide can be found here.
How much work will students have each day?
All students will be expected to complete the work each day that they would usually complete in their lessons at school. We want all students to learn to their full potential and the approach we take to lesson planning and delivery is outlined below. If students don't log in at all and don't engage with, and hand in, their work for a lesson teachers will contact you. Our purpose in asking our teachers to do this is to ensure that we can quickly identify, and then put in place support for, any students who are finding it difficult to access or engage with their work.
How does form time work?
Year 7 to 9 students have a form period each day from 1:30-1:50. These sessions will be a valuable part of the remote school day where students can 'be with' other students in their form and take part in community activities and have the opportunity for discussion with peers and staff in the supportive and enthusiastic environment of form time. Whilst our Key stage 4 students will still get engaging pastoral input from assembly and Wellbeing Wednesday, these additional form times for our younger students in years 7 to 9 will help them develop relationships in their bubble, the group that they have all of their lessons with now and on their return to school.
The programme is as follows:
Monday - Assembly day with the Head of Year
Tuesday - Virtual Form Time GMeet (Year 7, 8, 9)
Wednesday - Team Blatch's Wellbeing Wednesday
Thursday - Virtual Form Time GMeet (Year 7, 8, 9)
Friday - Any Questions? (drop in style session incase of any end of week questions)
Both the assembly and Wellbeing Wednesday slides will just be posted in the form group Google Classroom stream. Students just need to click on the video or link and away they go! All of their bubble and the wider year group are doing these activities at the same time, as one Blatch Community. The assemblies are really important for sharing interesting and important messages and reflect on our successes as a school and explore issues in Brighton & Hove and beyond. Wellbeing Wednesday builds on the success of our Daily Dose of Calm from last academic year, with activities and opportunities to reflect on and enjoy.
The Virtual Form Time GMeet will be set as an assignment in the form group Google Classroom (it will appear in the stream and in the classwork section). Just click on the link to 'join our session' to join the meeting. All students need to log onto these sessions, with a register being taken. We want everyone to feel part of Team Blatch, even when we are apart, so these sessions are for students to benefit from the advice, support and direction of their brilliant form tutor. It is also very important for the tutor to meet you all and get to know each of you before your return to school.
How have you decided the best way to teach remotely / online?
At every stage of our planning during the Covid 19 pandemic we have worked carefully to adapt our teaching and learning strategy to ensure that our key principles, based on research evidence, are adopted within lessons, both in school, and online.
We use Rosenshine's 'Principles of Instruction' as the central pillar of our planning, which includes the importance of presenting new information in small steps, checking student understanding, guiding student practice and then independent practice. We also put huge emphasis on the importance of feedback, as it is proven to be one of the most effective strategies for improving outcomes for students.
Our focus now, throughout the duration of the new lockdown, is to utilise a significant number of tools not available to us during the last lockdown to further innovate in order to ensure the highest standard of education for our students while they are having to learn remotely.
These include:
Every student having their own chromebook - therefore enabling us to be able to deliver lessons according to the timetable, with live interaction, as we know that students can all access them
Every student and member of staff who needs it being given WiFi support
Every student familiar with using Google Classroom as it was part of their in-school experience
Staff significantly more confident in using the Google suite of resources as a result of ongoing training and usage
We will therefore use the tools at our disposal to implement the most effective teaching strategies that research evidence suggests means our students will achieve the very best they can.
Full details of the research evidence that has been used to inform our decision making can be found here: What have you based your decision making on? Research background
What do our lessons look like?
There are three stages, and methods of delivery, to our learning sequence that will enable students to learn as effectively as possible.
During each lesson the time spent on each of these stages will vary depending on the complexity of the content that students are learning, the level of student understanding and skill, and the scheme of learning.
Live interaction will be supported through Google Meet video lessons, through Google Meet audio only discussions and through live chat typed with students in Google Classroom.
What do our students need to be aware of?
At the beginning of every lesson teachers will post instructions in the Google Classroom which give clear timings for each section of the lesson - this will include making the purpose of the live interaction clear.
Students will need to follow their timetables and log into the correct Google Classroom at the start of each lesson and follow the lesson timings:
a. They must watch the pre-recorded video as instructed
b. They need to either join the Google Meet (this may be video or audio) or follow the instructions to participate in live written communication.
c. Once students are working on their independent practice they should stop and have their breaks according to the timetable and move onto the next lesson at the right time. This will mean that they don't miss out on any live interaction that will support their learning and help them feel more engaged.
If students haven't finished their work in the lesson time available, or want to polish and finesse it, they are able to revisit it at the end of the day before they hand it in by 8am the next day.
Key principles of our teaching and learning strategy and how we are delivering them
How our teachers will be delivering Rosenshine's 'Principles for Instruction':
How will our teachers use feedback during this time to improve students' progress?
Effective feedback was key to our high levels of engagement through the first lockdown, as well as to our ability to report accurately on student progress.
When it is used well feedback is the most effective strategy identified by the EEF Toolkit:
The summary states: 'Effective feedback tends to: be specific, accurate and clear (e.g. "It was good because you..." rather than just "correct"); compare what a learner is doing right now with what they have done wrong before (e.g. "I can see you were focused on improving X as it is much better than last time's Y..."); encourage and support further effort; be given sparingly so that it is meaningful; provide specific
guidance on how to improve and not just tell students when they are wrong'
Students will receive feedback on their work through a variety of different methods including (but not limited to):
Live feedback (through Google Meet or Audio)
Live feedback (through comments typed in Google Classroom)
DIRT lessons (Dedicated Improvement & Reflection Time)
Google forms
Recorded feedback (video or audio)
Written comments (through Google Classroom)
We will continue to recognise, through our reward system, those students completing work to a high standard and to identify and put in place support for any not doing so.